Executive Committee
The Alaska Chamber Executive Committee acts on behalf of the Board as outlined in the bylaws and is responsible for the annual evaluation of the President/CEO. This committee meets quarterly to discuss current issues and set direction for the organization in the areas of operations, policy, strategic planning, membership, communication, events, financials, partnerships and sponsorships.


Casey Sullivan
Chair
State Public Affairs Director
Caelus Energy


Annette Sheppard
Chair Elect
External Affairs Director, Alaska
Saltchuk


Brad Osborne
Past Chair
President
NANA Oilfield Services


Renee Schofield
Past Chair
CEO
TSS, Inc.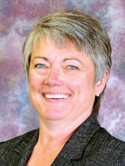 Caroline Higgins
Past Chair


Allen Hippler
Vice Chair
Vice President
Northrim Bank


Portia C. Babcock
Director Philanthropy & Public Affairs
Conoco Phillips, Alaska
Wendy Lindskoog
VP of Corporate Affairs
Alaska Railroad Corporation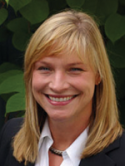 Cory Baggen
Vice President
Samson Tug & Barge


Margaret Russell
GM/Secretary Treasurer
Seekins Ford Lincoln